Redevelopment of the 125th St. Piers
This area is being redeveloped according to the 197a plan under consideration by Community Board Nine. Immediately below is an aerial photograph of the area in question and a preliminary design by W architects.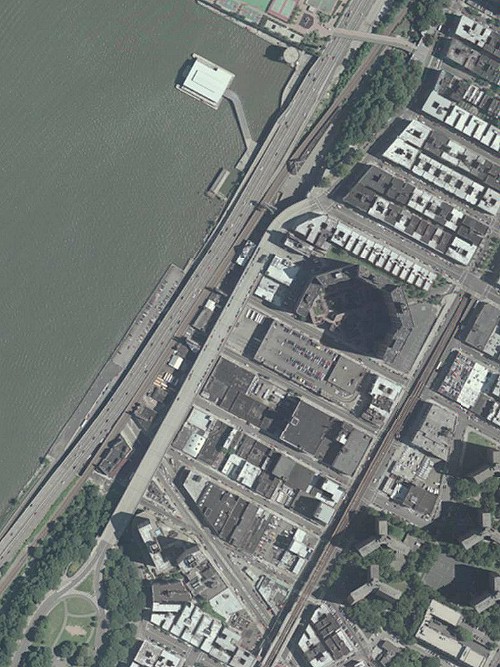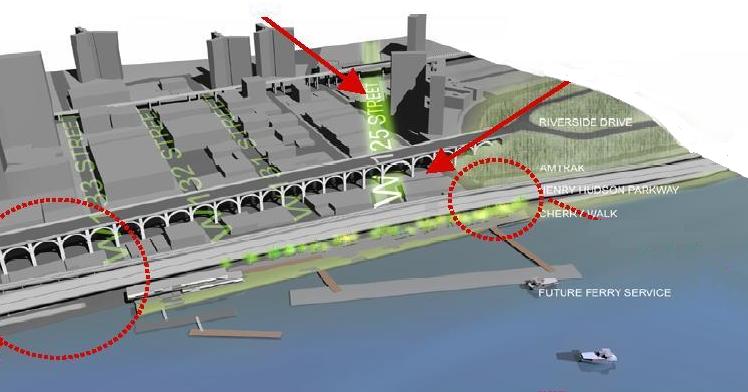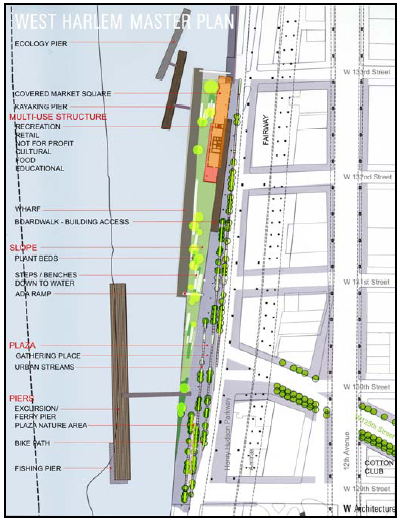 Here are three pictures of how the area looked 100 years ago.